Things to do around Cassis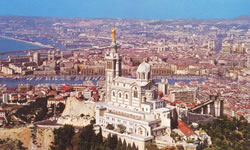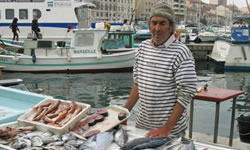 Go visit Marseille
In the Morning visit to the Vieux Port: The old inlet where the landed Phocian today welcomes fishing boats and yachts from around the world. It is between the Fort Saint-Jean on the right bank and the Fort Saint-Nicholas (built by Louis XIV to quell the riots) on the left bank. Around the harbor is lined with bars, restaurants and terraces, full of life and people. Do not miss the fish market every morning from 8 on the quai des Belges, where you can wander among women screaming and stalls overflowing with scorpion fish, octopus and sea bream.
In the Afternoon visit to Notre Dame de la Garde: The Church in accurate Neo Byzantine style is located on the highest point of the city 149 meters high (490 feet), which makes Notre Dame de la Garde the highest point of the city. The place of worship is the destination of the annual pilgrimage on the day of the Assumption, August 15. The church is called by the locals "la bonne Mère", the good Mother.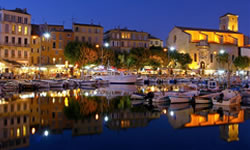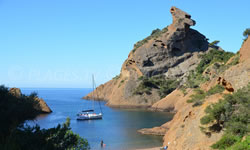 Go visit La Ciotat
La Ciotat, a town of Provence that tourism has not yet discovered. Despite being home to major shipyards, has a retro charm perhaps due to the fact that here the Lumière brothers filmed their first movie. One of the events are inevitable when in La Ciotat is the Sunday morning market. Although, in recent years, the textile and footwear have taken over, there is still interesting for stalls full of life. Fruits and vegetables, spices, olives, local crafts, honey, lavender, soaps... are all present in a riot of colors and scents.
If you like the calm, tranquility, sea and sun, you will find happiness in Figuerolles! A visit to the calanque of Figuerolle with a red rock, the top of which is called by the inhabitants "hood", inviting waters, a rock and red pines and myrtles that grow among the rocks. We recommend to reserve a table in the restaurant that is located in the bay, has a wonderful view on the calanque and the food is really good.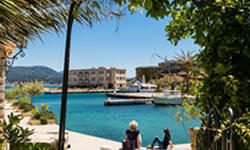 Go visit Bandol and the Bendor island
The city of Bandol, renowned for its wine and its vineyards and its breathtaking coastline, in the Var, is another city that is well worth a visit. The Casino of Bandol recalls the greatness of the past, when this area was frequented by Thomas Mann, Aldous Huxley, Mistinguette and Fernandel. Beautiful beaches are worth a stay and the sea is very inviting in this beautiful resort.
Bendor is located off the coast at a close distance of the lively resort of Bandol, the island is a real gem. It's a photographer's paradise, offering spectacular views of the Mediterranean. The island is very pretty, with walking trails that are easy to explore, the perimeter of the island is very easy to do, and wonderfully refreshing.